Kerr Family History and Genealogy
~VIRTUAL CEMETERY~

by: Joanne N. Crack -

dougbridge@hotmail.com

MEMORIAL WALL
Prescott, Ontario
~~~~~~~~~~~~~~~~~~~~~~~~~~~~~~~~~~~~~~~~~~~~~~
"Memorial Wall" is dedicated in loving memory to those who have passed before us. Some wonderful and kind friends of mine, Geny and Reg, decided some years ago to plant a tree in honor of deceased friends and family. For each hand toll-painted plaque on the wall there has been a tree planted. In August of 1997 we attended a ceremony where a minister blessed this wall, as we honored our loved ones. On my behalf, Geny and Reg have included 2 plaques and 2 trees, remembering The Crack's, Gramma and Grampa Crack, Aunt Trudy and Auntie Joyce. Another plaque remembers my 2nd husband, Doug Ferguson.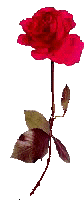 Return to CEMETERY PAGE or HOME PAGE
---
web page creation, design and publishing by ME !!
copyright © 2000 Doug Bridge Studios, Prescott, Ontario (That's ME too)!
August 2000
---