RETURN TO INDEX PAGE
Kerr Family History and Genealogy
by: Joanne N. Crack -

dougbridge@hotmail.com

Lila Kathleen Kerr and Robert Gordon Crack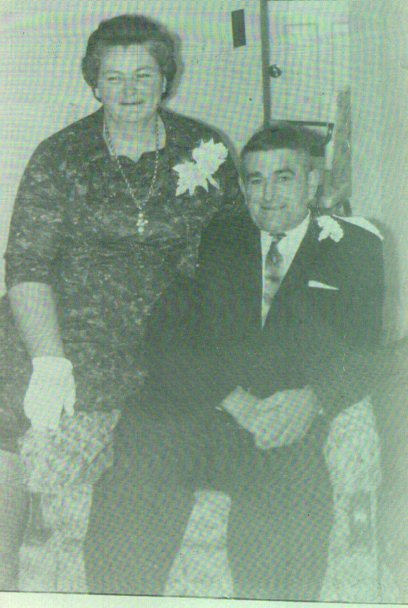 For further details on generation 5 as well as generations 4 (my grandparents), 3 (my parents), 2 (myself), and 1 (my children) please contact me directly at dougbridge@hotmail.com

---

Note that my Quebec Kerr's were focused mainly in the Compton, Richmond, Melboure, Kingsbury areas. Other surnames associated in and around this area are: CRACK, BEATTIE, BECK, BIRD, BROCK, DRIVER, EWING, FINDLAY, FRANK, GARDNER, GALLUP, GARSIDE, GLOADE, HARPER, HISLOP, KILEY, LAY, LYVER, McINTOSH, MAJOR, MARTIN, MOORE, MORTIMER, PATERSON, PICKFORD, PURDER, STEW, STIMSON, VICKERS, WAY, WRIGHT

Kenora, Ontario and area: FISHER, SPENCER, WARD

Although we remain a century family in the Eastern Townships of Quebec, our family have spread out all over Canada, and the United States.
---

Should you have additional information, or should you see a connection or even a possible connection to any of the above families please contact me.

---
web page creation, design and publishing by ME !!
copyright © 2000 Doug Bridge Studios, Prescott, Ontario (That's ME too)!

---